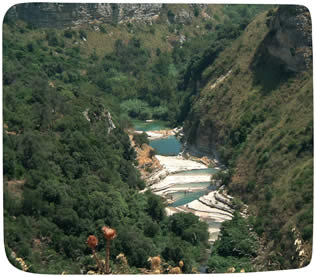 CAVAGRANDE'S LAKES
Distance from Residence 29 km.
Cavagrande Natural Reserve of Cassibile.
Little natural lakes and fresh waterfalls will give to you an amazing spot where relaxing, ideal for trekking lovers. The Cassible River has run through the Reserve for a thousand years and has created a system of deep canyons with little waterfalls and lakes.
Difficult downhill: 45 minutes
Difficult Uphill: 50min (avoid during the hottest hours of the day)