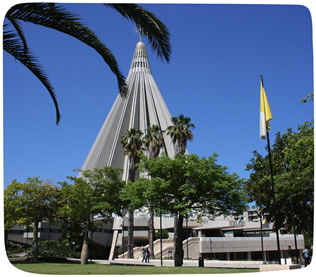 SACTUARY OF MADONNA DELLE LACRIME
Distance from Residence 600 m.
The Sanctuary architectural structure is a shape of a drop, in memory of a miracle that happened in 1953. A humble couple of Syracuse had a picture of the Virgin Mary that suddenly began to cry human tears. These tears are believed have healing powers and today the Sanctuary is destination of pilgrimage.